Cancellations


SUMMER SWIMMING LESSONS are taught in the rain. If weather conditions worsen, we then try to conduct Safety Day Activities (videos, poster boards, activity sheets). If the forecast and thunder storms are severe enough, lessons may be cancelled entirely for the day. I encourage you to call Gurney Lane (518-745-4481) in advance and use your own judgment.
We will announce program cancellations here, on our Facebook page, via Twitter, and through the RainedOut Cancellation Alert notification system. To sign up for RainedOut alerts, please click the image below; you can opt for Text or Email alerts.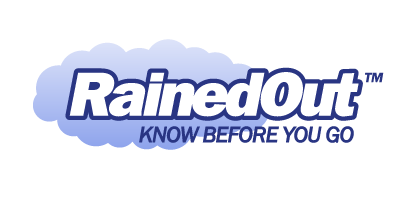 Cancellation/Refund Policies
To withdraw from an activity, participants (caregivers, if registered participant is a child/minor) must notify the Department Office (761-8216) at least 48 hours prior to the start of the program to receive a refund. A cancellation fee of $5 per person, per program will be deducted from the refund. Your refund may be applied to your household as a credit, with no cancellation fee. Once a program or activity has begun, a pro-rated refund (for services used) will only be issued to individuals who are unable to participate because of medical circumstances (i.e. an illness or injury). A $5.00 refund processing fee will be deducted from the total refund.
Waiting List Policies
After being entered on a waiting list, and if an opening becomes available, or additional classes/times are created, you will be contacted by phone. 
The department will follow the guidelines listed below when contacting 
wait list individuals. If it is necessary to leave a message on your answering machine, you will have until the close of business on the day following our call to contact us. Once you contact the department and are advised of 
additional classes, you will have until the close of business on the day following that communication to pay for that class. If you fail to either contact the department (#1 above) or pay for your selection, within the time allotted (#2 above), you will be passed over on the waiting list.
ADULT EXERCISE CLASS CANCELLATION POLICY (weather related)
Queensbury Parks & Recreation Department
742 Bay Road, Queensbury, NY 12804
Office Phone: (518) 761-8216
Fax: (518): 798-3194
Swimming Lessons will be taught in the rain. If there are T-Storms we will watch Safety Videos.